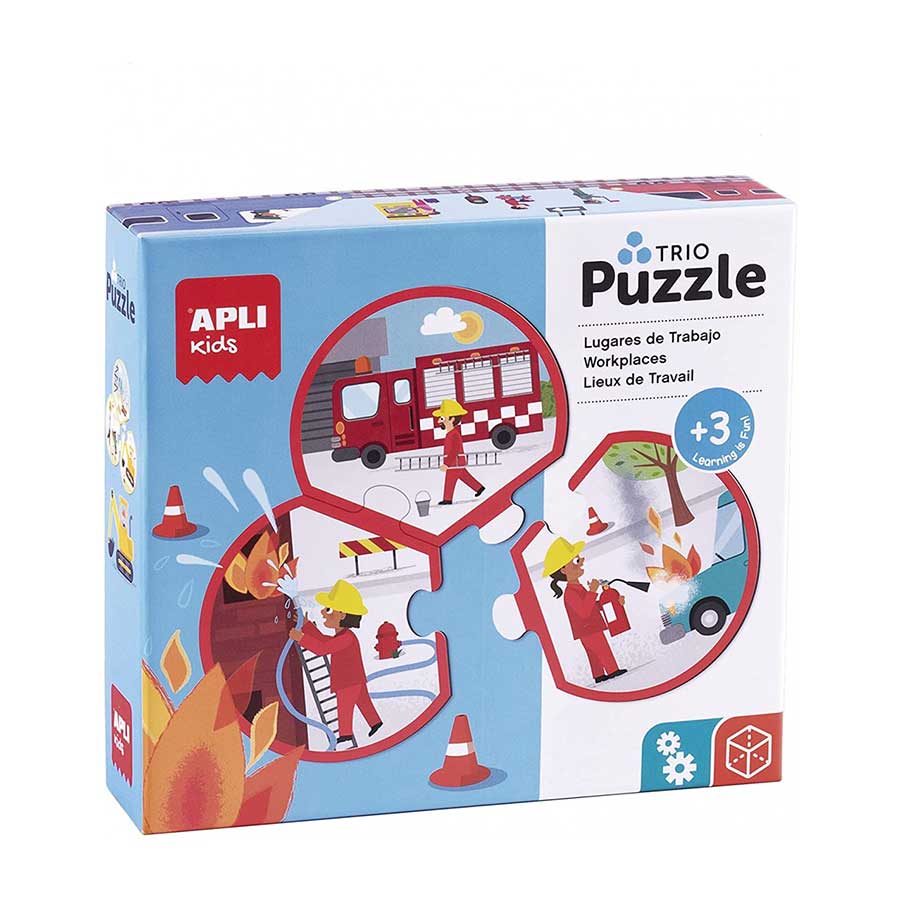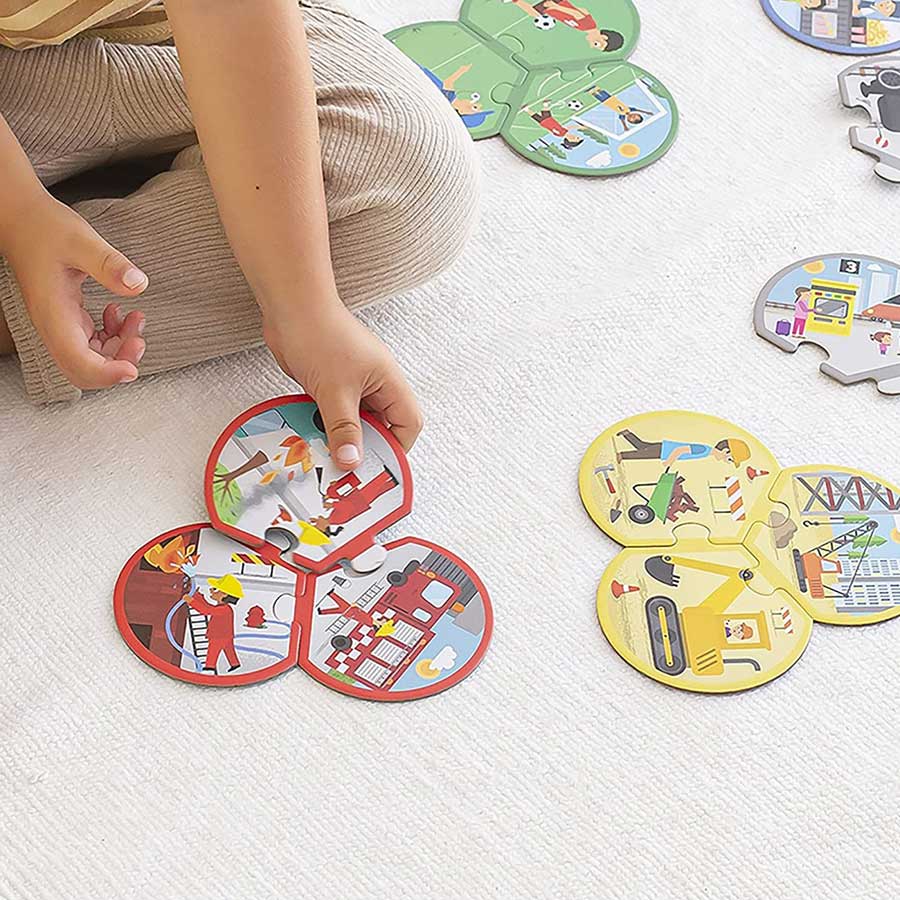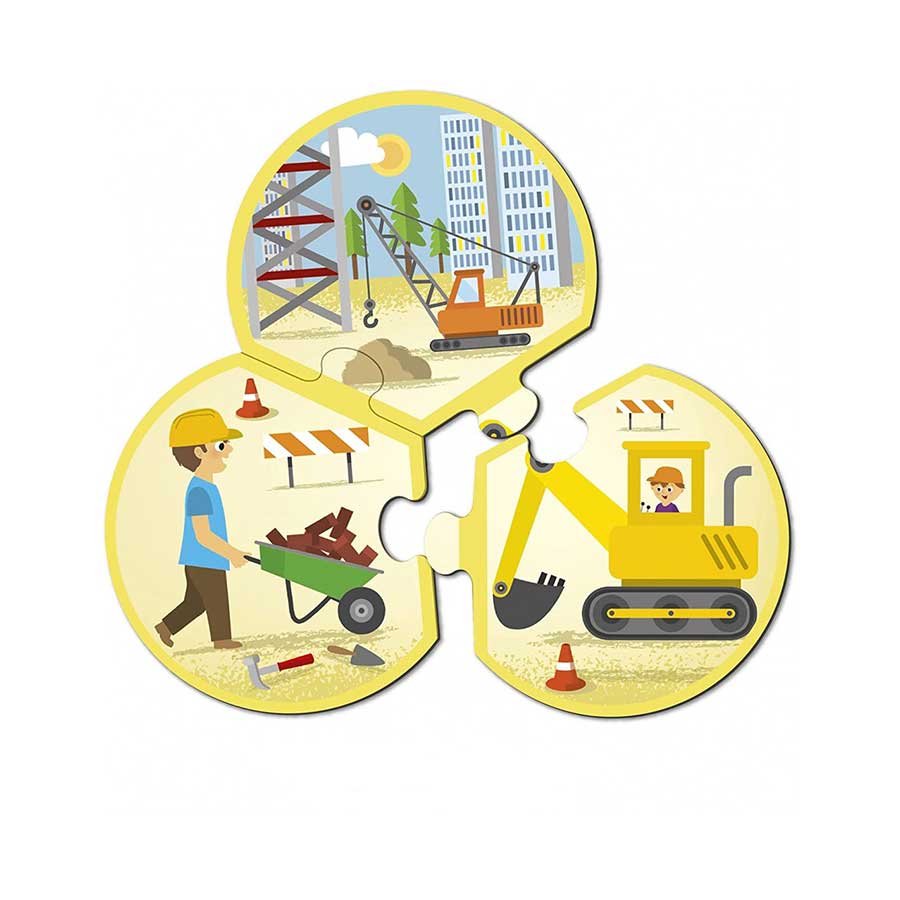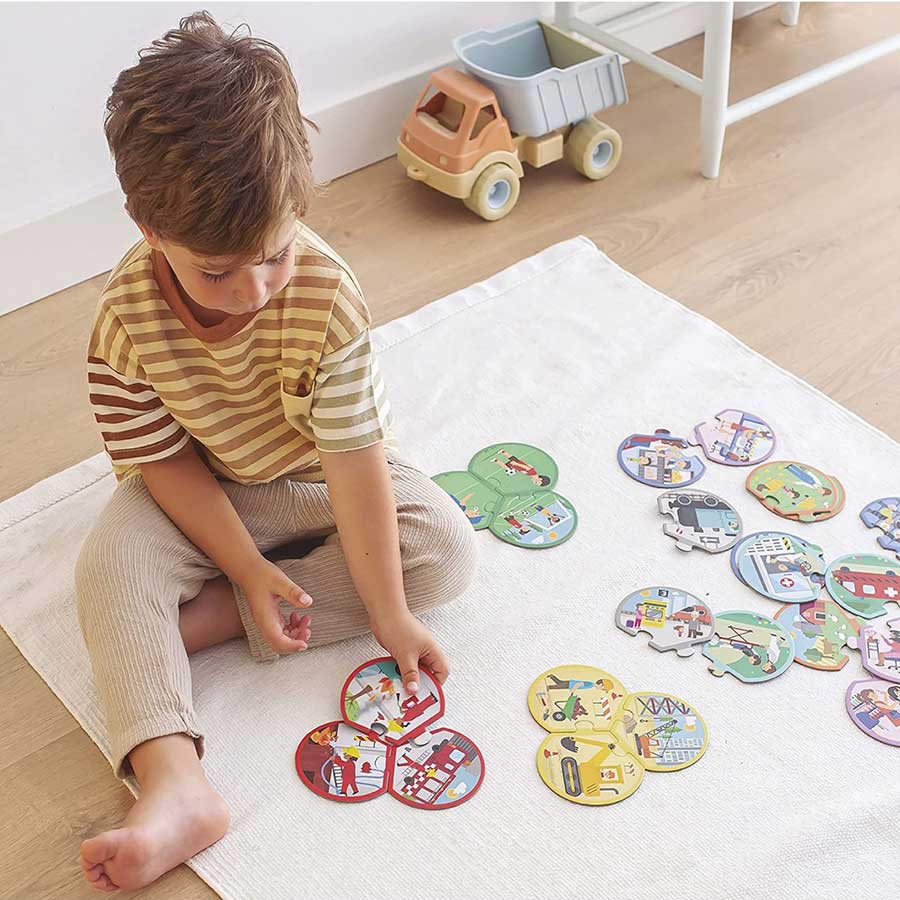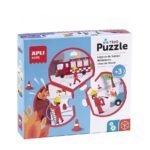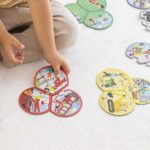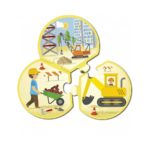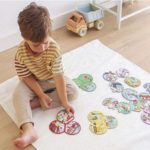 Trio Puzzle Professions and their Workplace
€9,95
Description
Additional information
Warning
Description
Apli Kids Trio puzzle professions, contains a total of 24 rounded pieces of Ø 9 cm to form 8 different 3-piece puzzles.
This puzzle promotes concentration. By fitting all the pieces together, the kids have to pay attention to place them correctly and classify each professional in their area.
Children learn the names of many professions and the work they do: firefighters, football players, doctors, hairdressers, farmers, shop assistants…
These games will help strengthen their spatial awareness and fine motor skills and stimulate their concentration.
Always read the instructions for use and warnings to ensure that the product is suitable for the child's age.
Not suitable for children under the stated age and for children who do not have the age-specific skills of the stated age category.
Product or packaging may contain components that may present a choking hazard.